Oregon Brewers Festival Volunteer Application
The Oregon Brewers Festival is celebrating its 32nd year. You can be a part of this extraordinary event by being a festival volunteer. In addition to a great time, you'll receive a festival tasting mug, 16 tokens for beers, hat, water bottle, and a special festival shirt.
Preferred shifts go early, so apply as soon as possible in order to receive the shift you want. Please allow 72 hours for scheduling and shift confirmation.
Due to the large amount of volunteers, please arrive 45 minutes before the start time of your shift. You will receive a tap assignment, t-shirt, hat, water bottle, and a short orientation covering OLCC regulations and server duties prior to the start of each shift. Arriving early is important so shifts start on time! There is no designated parking for volunteers so we encourage taking public transportation.
---
Online volunteer reservations for 2019 shifts is closed.
Oregon Brewers Festival volunteer sign up for 2020 will begin
March 1st, 2020
---
You Must Be 21 Years of Age Or Older To Participate As A Volunteer At This Event
Location: Tom McCall Waterfront Park
Date: July 24–27, 2019
An OLCC Service Permit is not required to participate as a Server at the Oregon Brewers Festival.
Servers must refrain from drinking any alcoholic beverages at least 4 hours before the start of their shift. Servers are not permitted to any drink alcoholic beverages during their shift
Assignment Descriptions:
Beer server
Collect tokens and serve beer
Recycling "Green Team"
Oversee and assure that festival attendees use the proper bins when disposing of recyclables. Recycling volunteers will receive four additional tokens.
Tokens
Sort and bag tokens. This is a seated task in a shaded area.
Supervisor
Worked at previous beer festivals, able to carry 35 pounds, OLCC permit is preferred, but not required. Supervisors help volunteers at their stations, assist in occasional breaks, oversee proper beer portioning, and help assure OLCC regulations and OBF policies are observed. May possibly be a token runner between trailers
Recycling Supervisor
Train and supervise recycling volunteers and work with the Event Recycling Coordinator to implement the event's recycling and composting plan. Required experience: previously volunteered as a recycling volunteer at this event or completion of the Master Recycler course.

Assistance with volunteer check in

Arrive at the festival one hour before shift begins to assist with handing out t-shirts, water bottles, tap assignments. These volunteers will receive an additional 4 tokens and can still serve beer after volunteer check in is over.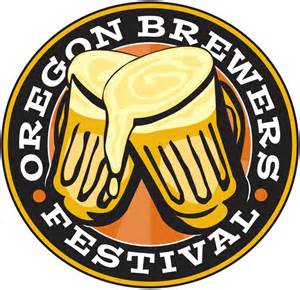 ---
Got questions about volunteering at OBF? Visit our Volunteer Guide
Contact volunteers@oregonbrewfest.com for questions or cancellations.
Lastly, thank you very much for volunteering. Without your help, the Oregon Brewers Festival could not be the success that it is. Cheers to you and have a good time!
Jennifer Honaker, Volunteer Coordinator